When news broke a few days ago that actor Leonard Nimoy had been hospitalized, I feared the worst, and it has happened: he has passed away at the age of 83, of chronic obstructive pulmonary disease, which he attributed to his former smoking habit.
Like many people of a particular generation, I knew that Nimoy had had a long and varied career in the performing arts. However, I knew his work exclusively from one character: Star Trek's Spock, the role that defined his career for almost 50 years. (Nimoy wrote two autobiographies: I Am Not Spock [1975], in which he attempted to distance his own personality from the character's, and then I Am Spock [1995], in which he clarified that he was proud to have played Spock, and never meant to reject the role.) Nimoy also played guest roles on numerous television programs of the 1960s, including Bonanza, The Rebel, Get Smart, Perry Mason, The Twilight Zone (as did his Star Trek co-star William Shatner, arguably more famously), and The Man from U.N.C.L.E. (in an episode where he and Shatner both appeared as enemies on either side of the Cold War, with Nimoy as the villain). After Star Trek, he had a recurring role on Mission: Impossible. Come to think of it, I may have seen the episode of the Outer Limits revival on which he was the guest, but apart from the various incarnations of Star Trek, that's it.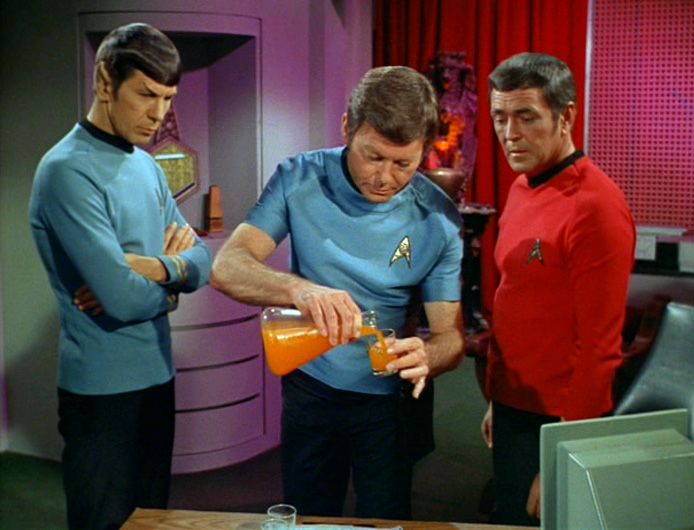 Three of Trek's seven stars have now passed on; Shatner, George Takei, Nichelle Nichols, and Walter Koenig remain.
In addition to television and film acting, Nimoy also pursued other arts: directing, poetry, photography, and music—the last infamously including a novelty song titled "The Ballad of Bilbo Baggins."
Leonard Nimoy's final tweet before his death was this:
A life is like a garden. Perfect moments can be had, but not preserved, except in memory. LLAP

— Leonard Nimoy (@TheRealNimoy) February 23, 2015
Or, in the final words of Spock, in Star Trek II: "Remember."